Main information:
Ehrenburg Palace
Boudoir of the Duchess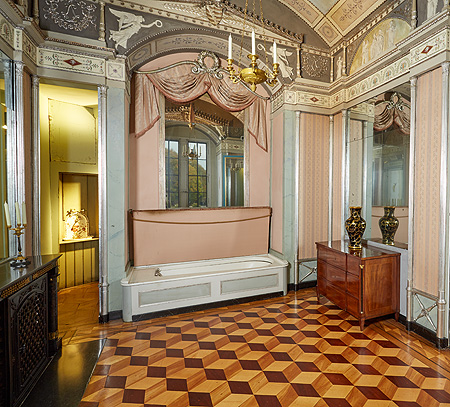 From the bedroom of Duke Ernst I on the second upper floor, a spiral staircase originally led directly into the room below that belonged to his first wife Luise von Sachsen-Gotha-Altenburg (1800-1831).
The elegant Boudoir of the Duchess is one of the most outstanding examples of French-influenced southern German interior design from the early 19th century.
The sofa in the back niche opens up to reveal a bath that was inserted into it in 1905.
---
| top |