Main information:
Rosenau Park
Hermitage (former ice cellar)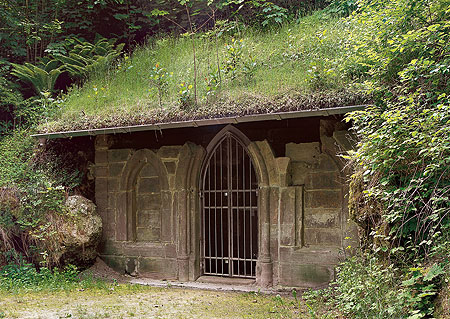 In around 1820, Duke Ernst I (1784-1844) had a small hermitage built on the east slope of the palace hill, which drops steeply down to the River Itz. This was however little more than a façade fronting a passage cut into the hill that served as an ice cellar.
The hermitage originally had a straw roof and a little bell tower. Today a modern construction supports the remains of the historical façade. Hermit's houses were already typical elements of landscape gardens in the last third of the 18th century, and were introduced to create a sentimental atmosphere.
---
| top |