Main information:
Veste Coburg
The Veste Coburg, also known as the "Franconian Crown", was first mentioned in a document in 1056. In 1353 it fell to the House of Wettin and as a building of strategic importance was expanded to create an almost impregnable castle. It still dominates the surrounding countryside and is one of the largest and most attractive fortresses in Germany.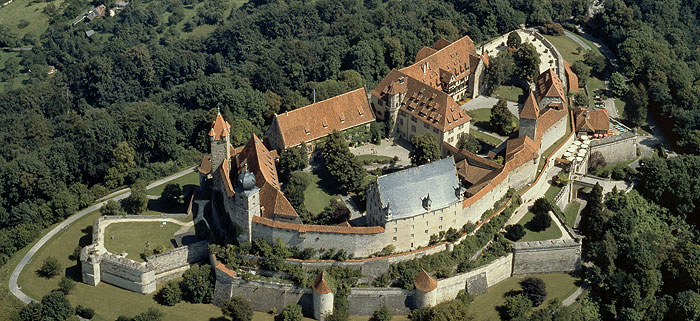 The Veste acquired an important place in the history of the Reformation when Martin Luther spent a longer period here in the year 1530. Major building activities were only recommenced in the reign of Duke Ernst I of Sachsen-Coburg and Gotha (r. 1806-1844). In accordance with the prevailing spirit of castle romanticism, the architect Karl Alexander von Heideloff redesigned the Veste in the decorative Neo-Gothic style. From 1906 it was altered again by the castle historian and architect Bodo Ebhardt.
Today the castle complex houses the Veste Coburg art collections. They are some of the most important art and historico-cultural collections in Germany and are largely based on the art acquired by the Coburg dukes.