Main information:
General information for visitors
Current information / Coronavirus
For a visit to our sights, the 2G plus rule applies, i.e. all visitors must either be
vaccinated against COVID-19
(with a vaccine authorised in the EU)

or recovered from COVID-19.
You will need to bring appropriate proof (written or electronic) as well as a valid ID (identity card or passport).
IN ADDITION, a negative Corona test must be brought along.
Proof of a negative PCR test (maximum 48 hours old) or a rapid antigen test (maximum 24 hours old). No tests are offered, supervised or proofs issued on site!
Vaccinated persons who have additionally received a booster vaccination or have gone through a COVID-19 infection after complete immunisation (vaccination breakthrough) do not have to present a negative Corona test.
In the case of vaccination with the COVID-19 vaccine Janssen from Janssen-Cilag International (Johnson & Johnson), the second vaccination is not to be regarded as a booster vaccination, but takes place as part of the basic immunisation.
Children under 14 years are exempt from the 2G plus rule. Pupils are considered tested (pupil ID required).
Visitors are required to wear FFP2 masks. Children and young people between the ages of six and 16 only need to wear a medical face mask.
Here you will find further information and FAQ.
---
Ehrenburg Palace and Rosenau Palace are open at present. A visit is only possible as part of a guided tour (clearly reduced group size).
An online reservation via our reservation website is possible, but not required for the visit (maximum 7 days in advance; booking deadline for the next day is always at 5 pm).
The current tour at Ehrenburg Palace includes the state rooms on the 2nd floor and the court church; unfortunately the lift is not available at the moment.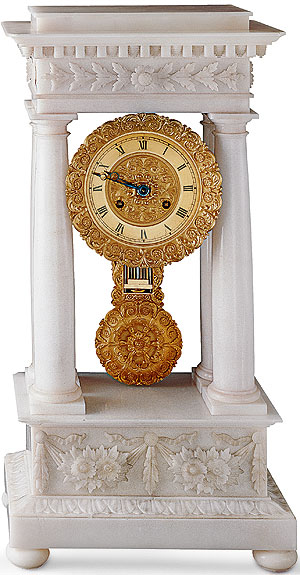 Information for people with a handicap
Ehrenburg Palace
Unfortunately, the lift must remain out of service due to safety regulations. Participation in the guided tour on the second floor is only possible via stairs.
Rosenau Palace and Park
The palace is not accessible for wheelchair users; there is a barrier-free toilet at the museum shop. The park is largely accessible and only in parts difficult because of steep paths and steps.
Visitors' waiting room
Unfortunately the waiting rooms at Ehrenburg Palace and Rosenau Palace are closed at the moment.
Plan of Rosenau Park
Here you will find a plan of Rosenau Park.
Photography and filming
Taking pictures or filming is unfortunately not allowed at Ehrenburg Palace and at Rosenau Palace and Park. Pictures of the outside of the palaces may be taken for private use only. Photo and film shootings taken for further use as well as the flying of drones / multicopters are basically subject to approval and charges. Here you will find information on photography permits / film permits.
Bulky items
Bulky items may not be taken into the palace. Lockers are available near the cash desk for large bags, rucksacks, photo equipment etc. Prams and child carriers can be left at the cash desk. No liability can be accepted for items deposited in lockers or at the cash desk.
Dogs
No dogs or other animals may be taken into the palaces. We cannot offer supervision for animals brought along. Please keep dogs on an lead at Rosenau Park.
Veste Coburg
General information for visitors to the Veste Coburg can be found on the following website:
Kunstsammlungen der Veste Coburg (Veste Coburg Art Collections)